I know it's only July, but I'm already looking forward to fall. My favorite time of the year is when those leaves start changing colors, and there's a brisk chill in the air. In (very early) preparation for the upcoming cooler months, here are some quick picks from today's J.Crew Factory roll-out.
1.
Factory Herringbone Excursion Vest
- Currently backordered and final sale for some inexplicable reason. I've missed out on this vest two years in a row, and sadly this year is no different. I waited too long this morning because I wasn't sure about the size and I didn't want to gamble on final sale, so now I'm on the waitlist. Crossing my fingers that the order will get fulfilled (and that it fits)!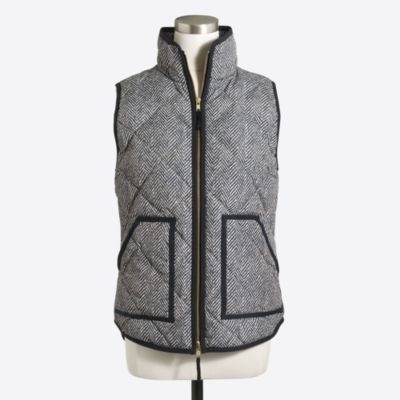 2.
Factory Solid Excursion Vest
- If you're not as obsessed with the herringbone one as I am, black is a good solid option that will pair well with everything. It's also not final sale, which is a major plus. Comes in a myriad of other colors if black isn't your thing.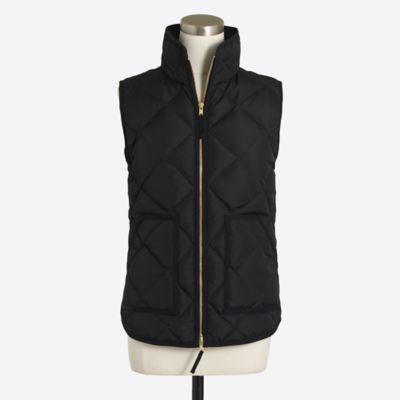 3.
Factory Grey Fleece Hoodie
- Versatile casual layering piece for the weekend or working out. This is my favorite shade of grey, and it's surprisingly difficult to find a plain light grey hoodie.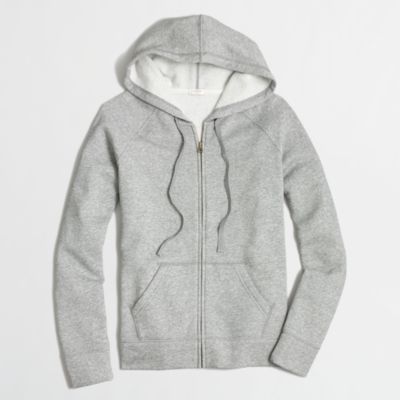 4.
Factory C'est La Vie Collector Tee
- I actually like Factory tees better than regular J.Crew tees. They're usually all cotton, and they don't seem as sheer (especially compared to the vintage cotton ones). For example, I own two retail
bar-stripe tees
and one Factory version. One of the retail shirts has already developed a hole while the Factory one is going strong. The font reminds me of the
Madewell Bien Fait sweatshirt
.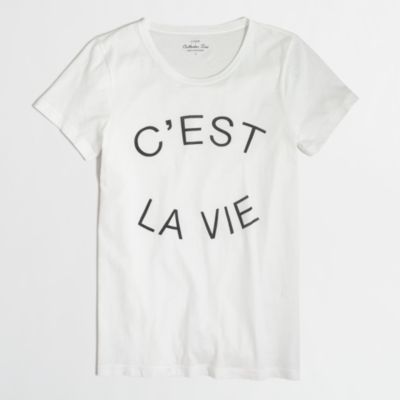 5.
Factory White Flared Skirt
- I have the
black retail version
of this skirt that I picked up on sale some time ago. I missed out on the white version, which other bloggers have pair beautifully with a multitude of tops. One nice thing about Factory re-issues is getting that second chance.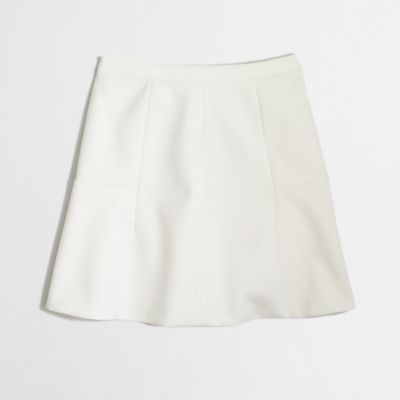 I ended up ordering the two vests and wishlisting the other items. I hope the herringbone excursion doesn't slip through my fingers yet again!
Did you buy anything today from the new roll-out at J.Crew Factory? Are you obsessed with the excursion vests like I am? Did you get your hands on one of the coveted herringbone ones? Do tell!